About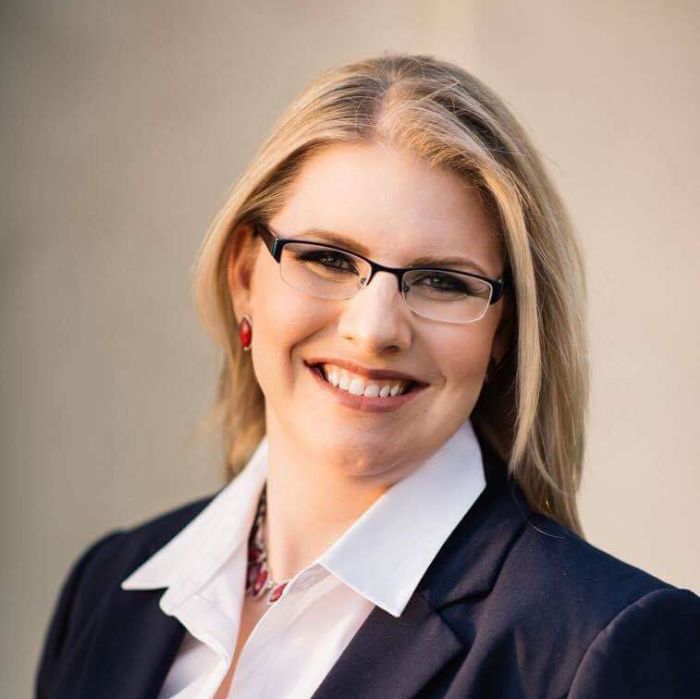 Meghan Scoggins grew up in the Houston area. Her husband, Jim Scoggins, is a safety and risk consultant in the oil and gas industry, who has also served as a volunteer firefighter for the last 18 years. Between them, they have 5 children.
Early in Meghan's adult life, her family had "more month than money," and needed to find a way to provide more income. When her second child was 6 weeks old, she took a risk that allowed her to care for her children at home while still bringing in financial resources. She became involved with a company called Pre-Paid Legal, now known as Legal Shield. Within 6 months, she had tripled her family's income. At the age of 24, she was fast tracked to a Regional Vice President role, the youngest in the company.
In 2003, she discovered she had been the victim of identity theft. It was an extreme case, and clearing her name became all-consuming. Legal fees were mounting even though was the victim. She began efforts to ensure no one else faced the same challenges in recovery her family did. She worked with the founders of Pre-Paid Legal services, in cooperation with industry leading security experts, to create a brand-new program called the ID Shield. The program was the only credit monitoring service that offered legal assistance to victims at the time. She also assisted with creating support groups that shared resources for victims, worked to create awareness programs, and worked with law enforcement to strengthen penalties for criminals. She took her fight all the way to Congress, testifying on consumer protection bills and getting legislation passed.
Meghan Scoggins later studied Business Management in college. While pursuing her degree as an adult student, she worked on Problem Resolution and Corrective Action for the Life Support Systems of the International Space Station. At any given time, she was responsible for 150-200 issues on the International Space Station of varying complexity. She was the first subcontractor to be invited to assist NASA Quality Assurance personnel in revamping procedures and creating an updated database to track the steps to issue resolution. Among other accolades, she was honored with a Letter of Commendation from NASA for her work. In 2009, she was the first subcontractor ever elected to the board of directors' position for the Boeing Women in Leadership (BWIL) organization. While on that board, Meghan Scoggins was the BWIL liaison working with Texas Workforce Solutions to set up transition programs to assist the highly skilled workers being laid off due to the end of the Space Shuttle program.
After dealing with illness in 2010, she learned about some of the very harsh realities that routinely affect our disabled population face. Instead of accepting that reality, she continued to fight for herself and for those struggling with disability discrimination. She worked with local veteran resource groups to create a new division that specifically targeted part time, work from home or time flexible jobs for long or short term disabled members of the veteran community. The program allowed them to an earn income while accommodating their unique needs and not interfere with their ability to receive veteran's benefits.
Since 2014, she has focused exclusively on non-profit and community work. She has served on multiple non-profit boards that focused on domestic violence victim assistance organizations, the arts community, college scholarship fund programs, animal rescue groups and school booster club organizations. In addition, she has dedicated her time and resources to assisting other charity organizations with fundraising or awareness initiatives.
Now, she wants to take that same passion and drive for improving our community to the Texas State Capitol to represent you and your family.